The Best Apple Wireless Charging Stations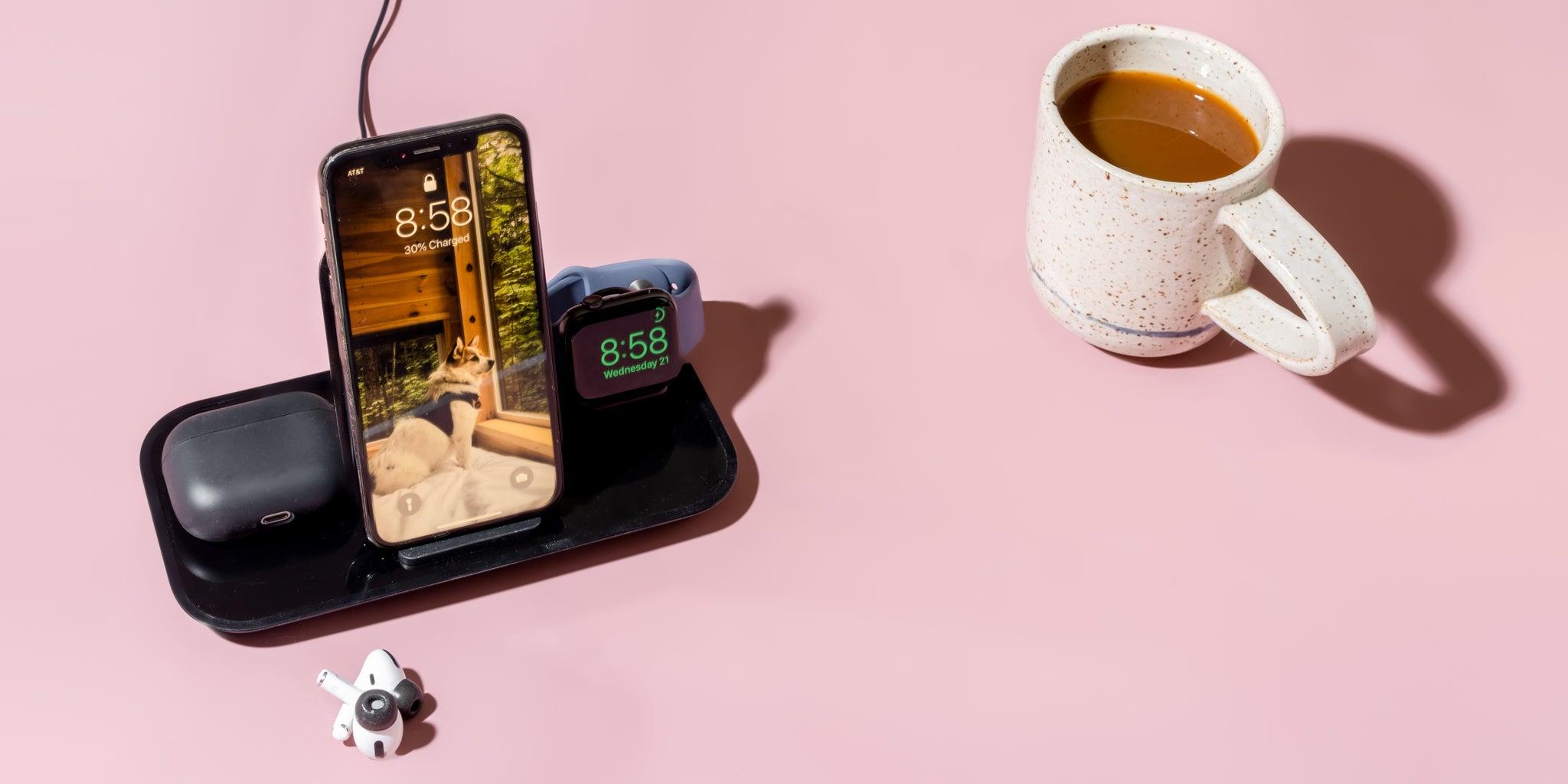 Updated Dec 17, 2022
When you buy through our links, we may earn a small commission at no additional cost to you.
If you're in the Apple ecosystem, there's a good chance you're all in: iPhone, Apple Watch, and AirPods. One way to keep each of these devices powered is to run three cords to three adapters—but the best way is to use a single charging station. If you have an older iPhone, Mophie's 3-in-1 Wireless Charging Stand is the best charging station, offering fast wireless power for all your Apple gear (well, except for your MacBook and iPad) in a tidy, convenient design that's worth the price. And if you've upgraded to an iPhone 12 or 13 with Apple's MagSafe charging and mounting system, don't worry—we have a pick for you, as well.
Mophie 3-in-1 Wireless Charging Stand
The best three-in-one charging dock for a non-MagSafe iPhone, Apple Watch, and AirPods
The stand-style iPhone charger and the divot for an AirPods case make alignment easy. Plus, because it holds an Apple Watch in landscape orientation, you can conveniently snooze alarms.
We recommend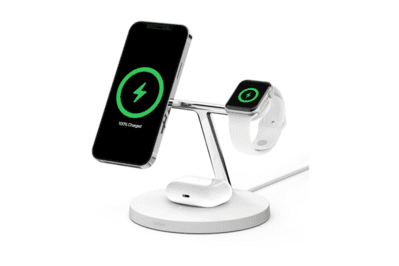 Another good choice