The Best Bike Phone Mount
Updated Dec 10, 2022
When you buy through our links, we may earn a small commission at no additional cost to you.
Using a smartphone mount while biking is a boon for anyone who wants easy access to their device. But with phone prices approaching—and topping—the $1,000 mark, you want to be sure your device stays firmly attached. After riding with 27 smartphone bike mounts over 120 miles' worth of smooth and rough roads, we've concluded that the Quad Lock Out Front Mount and Quad Lock cases (which come in iPhone, Samsung Galaxy, and Pixel versions) are the ones we'd use for our own phones.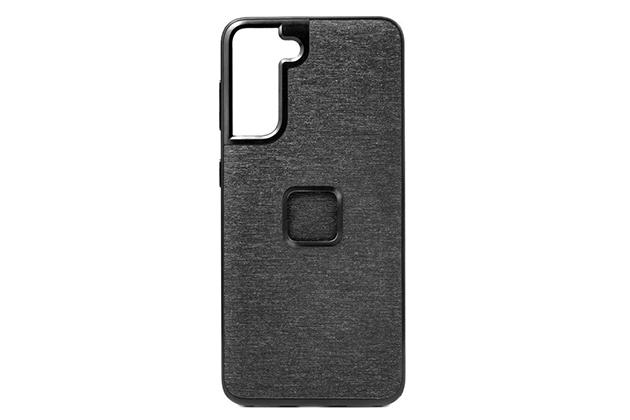 Peak Design Everyday Case for Galaxy
A MagSafe bike mount case for Samsung Galaxy
These phone-specific cases, in sizes fitting the S21 and S22 series of the Samsung Galaxy, lock into Peak Design's clamp-on mount. They also let the phones charge with most MagSafe chargers, but they may interfere with stylus accessories.
A better upgrade