The Best Bike Racks and Carriers for Cars and Trucks
Updated Dec 10, 2022
When you buy through our links, we may earn a small commission at no additional cost to you.
When you need to carry your bike by car, you want to do it as easily and securely as possible. That's why we recommend the Küat Sherpa 2.0 as the best option for carrying two bicycles, as long as your vehicle accommodates a hitch receiver. After researching more than 220 bike racks and testing more than 75 in recent years, we've found that the Küat Sherpa 2.0 offers the best combination of solid construction, ease of use, light weight, and a reasonable price.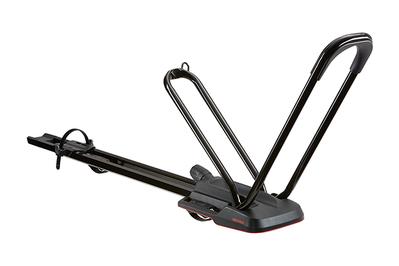 Yakima HighRoad
The best roof rack
If you don't have a hitch mount, this one-bike roof rack is another option. It's simple to install, allows easy access to your car, and holds a bike securely, with no frame contact. As with all roof racks, it's harder to load bikes onto the HighRoad than it is with our other picks.
Another good choice