The Best Food Storage Containers
Updated Dec 11, 2022
When you buy through our links, we may earn a small commission at no additional cost to you.
We've tested dozens of food-storage containers over the years, subjecting them to repeated freezing, microwaving, and 3-foot drops onto hard floors. We've learned that most containers will break or wear down eventually, but we're confident that our picks are the best options out there for stashing leftovers, packing lunches, or sharing at potlucks. If you prefer glass (which is odor-resistant and often oven-safe, though heavy), we recommend the durable Pyrex Simply Store 18-Piece Set. For plastic (which is lighter and less likely to shatter), we recommend the leakproof Snapware Total Solution 20-Piece Food Storage Set. Both are affordable options that will provide you with years of use.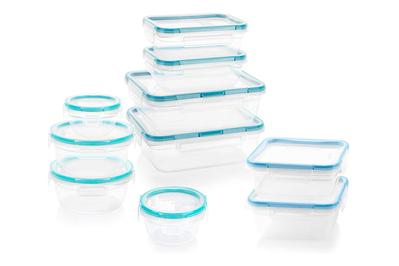 Snapware Total Solution 20-Piece Food Storage Set
The best plastic container set
These locking plastic containers have lids that are a snap to open and close, and they won't leak. We think this set offers the best range of sizes and shapes among the plastic containers we tested. Plus, they stack neatly for storage.
We recommend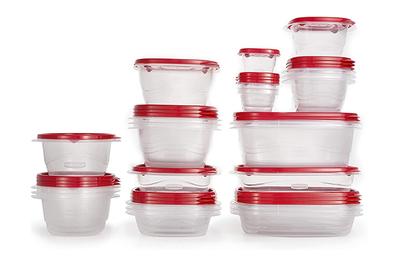 Budget friendly