The Best Hair Clippers for Home Use
Updated Dec 10, 2022
When you buy through our links, we may earn a small commission at no additional cost to you.
For roughly the cost of a professional haircut, you can buy a long-lasting tool to create and maintain your own short, buzzed, or shaved hairstyles at home. After dozens of real-world tests of 11 highly rated hair clippers—involving professional barbers and stylists, plus a panel of DIY-haircutting volunteers—we've determined that the Wahl Elite Pro High Performance Hair Clipper Kit is the best clipper for most at-home haircuts. Its sharp steel blades easily slice through fine, thick, smooth, and coarse hair without slowing down or clogging. And this clipper isn't annoyingly loud. The Wahl Elite's 10 included guide combs—the snap-on teeth that control how closely the clipper cuts, letting you trim hair to a desired length or get creative with styling—are the best of those we've tried over six years of testing.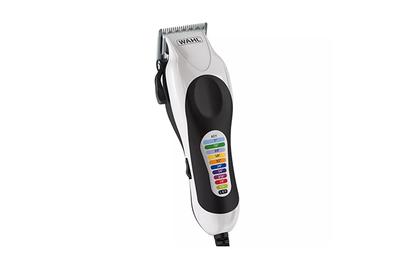 Wahl Color Pro Plus Haircutting Kit
Affordable and dependable
This clipper provides a similar experience to cutting with our pick, but the Color Pro Plus comes with less-rigid guide combs, which some testers found a bit flimsy. It does have an advantage over the pricier Wahl Elite Pro: Color-coded combs make it easy to quickly grab the one you want.
Budget friendly
Remington Virtually Indestructible Haircut and Beard Trimmer
A smaller clipper
The smallest, most comfortable unit we tested is also one of the quietest. This Remington trimmer is especially handy for those who choose to cut their own or their kids' hair. It doesn't have the most varied guard options, though: A close shave is more difficult, since the smallest guard is ⅛ inch.
Another good choice