The Best Hand Mixer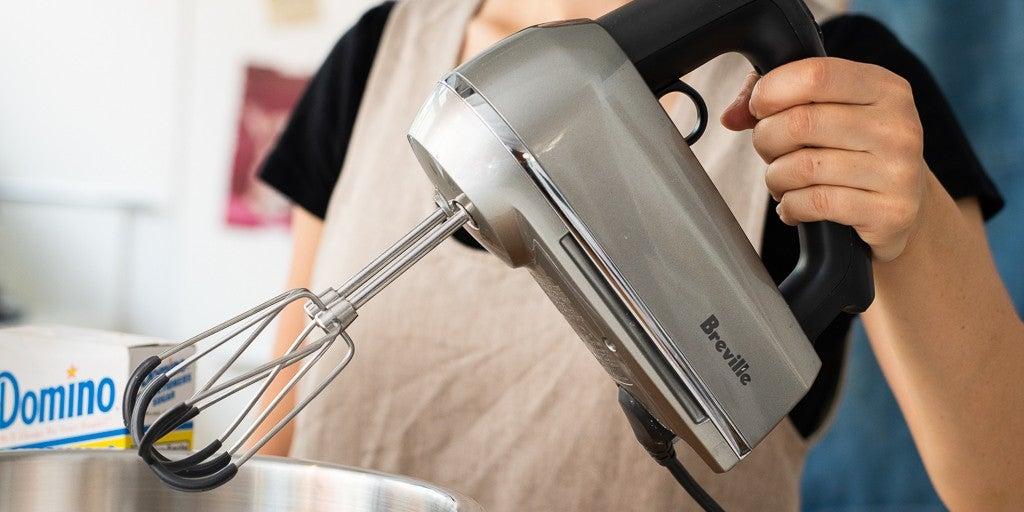 Updated Dec 10, 2022
When you buy through our links, we may earn a small commission at no additional cost to you.
Mixing by hand can be a bit of a chore, leaving your arm sore and your meringue melty. A good hand mixer gives you the extra power you need to whip up your favorite frosting or a decadent cookie dough without breaking a sweat. After 20 hours spent whipping up four cakes, 16 dozen cookies, four batches of pizza dough, and several bowls of seven-minute frosting with four different hand mixers, we think that the Breville Handy Mix Scraper is the best hand mixer you can get. It churns through dense cookie doughs and quickly whips delicate batters and pillowy meringues, and comes with more useful attachments and features that cheaper mixers lack. Hand mixers are great tools for smaller recipes and don't take up as much space as larger appliances, but if you're a serious baker you may want to check out our guide to stand mixers.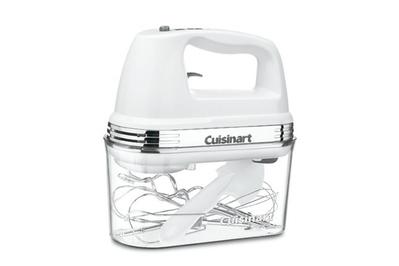 Cuisinart Power Advantage Plus 9-Speed Hand Mixer
Simple but sturdy
This fast-working hand mixer aerates meringue and batters quickly, and can adequately mix cookie dough, but it's louder and more awkward to handle. It comes with several attachments you can store neatly in a case that snaps onto the machine.
Budget friendly