The Best Men's Jeans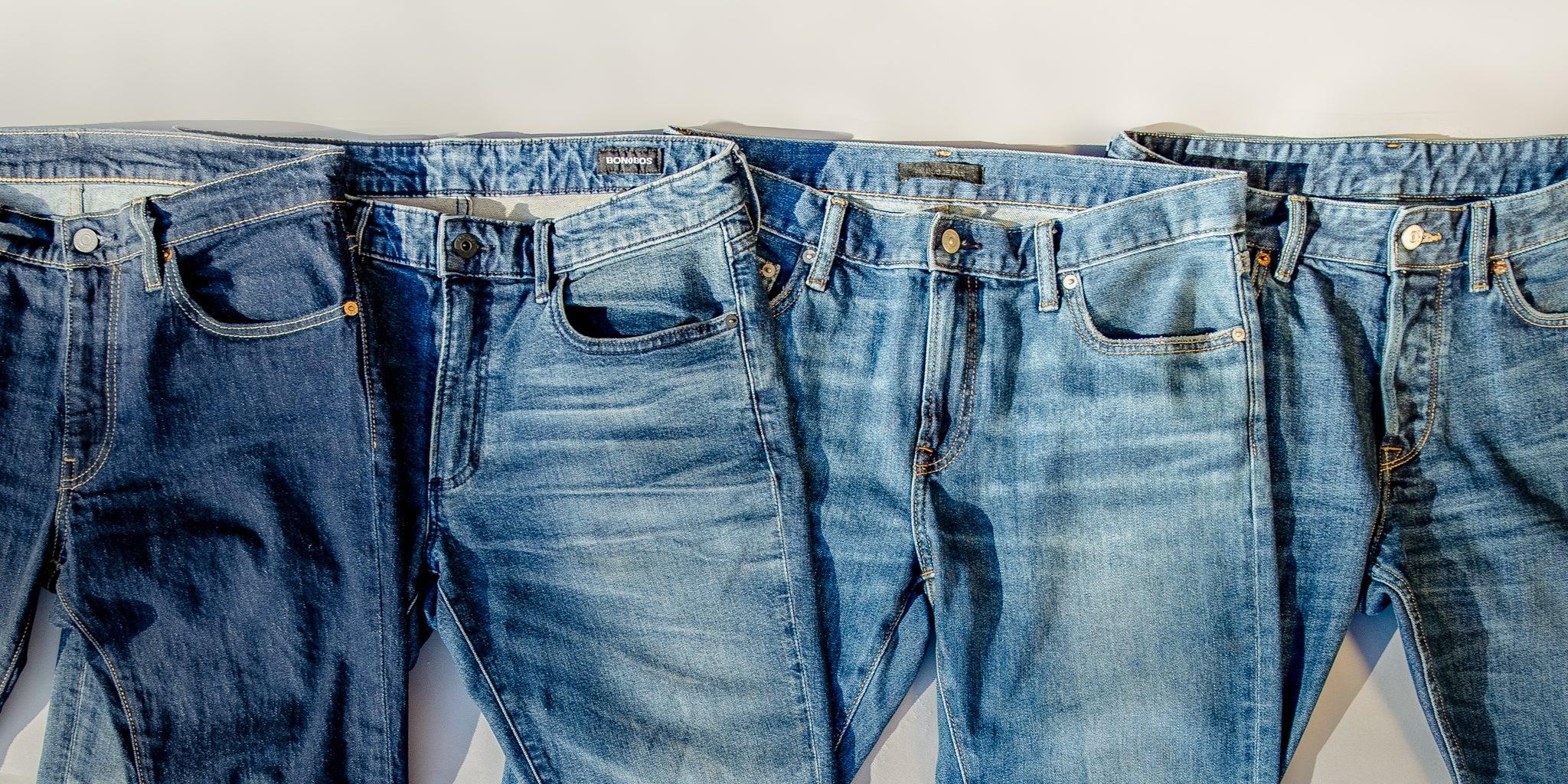 Updated Dec 11, 2022
When you buy through our links, we may earn a small commission at no additional cost to you.
A great pair of jeans can be the foundation of an outfit: Though the jeans themselves may not draw attention, they will elevate whatever else you wear, whether it's a white T-shirt on the weekend or a cashmere sweater for date night. Get jeans wrong—too baggy, overly distressed—and they're all anyone will notice (for all the wrong reasons). After conducting interviews with experts and testing with a panel of diverse bodies, we've narrowed our list to four terrific pairs that are both comfortable and good-looking. For those interested in raw denim (which is stiff and untreated), I also tested and found three hard-wearing and stylish pairs, one of which costs under $100.
Naked & Famous Super Guy Natural Indigo Selvedge
A great pair of mid-level selvedge jeans
The Naked & Famous Super Guy selvedge jeans were especially comfortable to wear and well made, and they're an attractive light-washed color. Naked & Famous Denim also has solid customer service, which is a lovely touch.
We recommend