The Best Little Black Dresses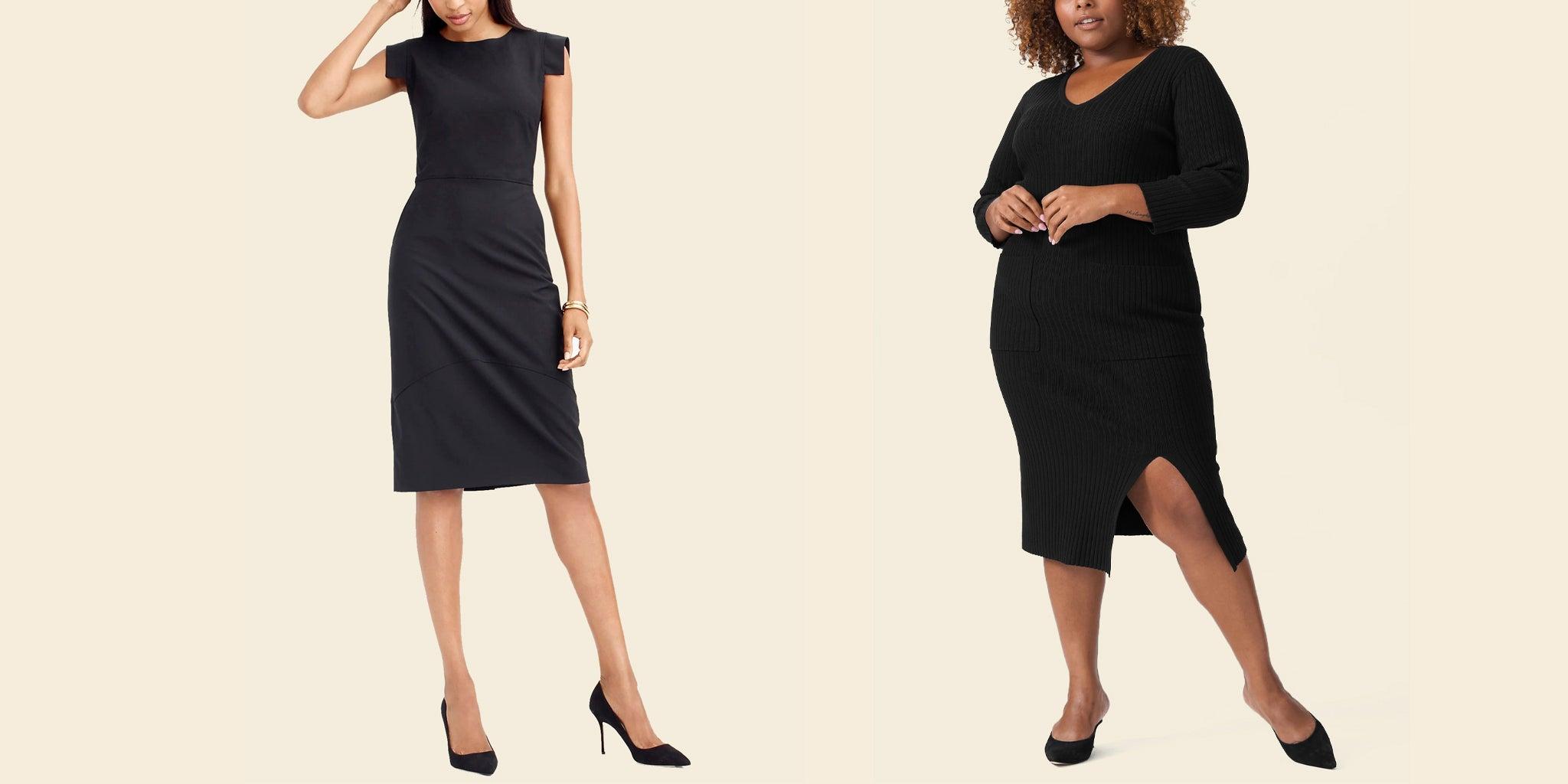 Updated Dec 10, 2022
When you buy through our links, we may earn a small commission at no additional cost to you.
The little black dress is more than just a stylish piece to wear to a party. It's an icon of fashion history and a wardrobe essential for anyone, from Audrey Hepburn to the cast of RuPaul's Drag Race. The experts we consulted differed on what counted as an LBD, but they universally agreed that it should be a dress that makes you feel like your best self. So choose a cut and fabric that appeal to you, and make it your own. In the end, we selected five favorites: a silky shirtdress, a buttery cashmere pick, a sweater dress that'll accentuate every curve, an office essential, and the ultimate date-night gown.
Equipment Essential Silk Dress
A versatile dress for work and play
This buttery silk shirtdress is one of the most versatile styles we found—the casual cut reads low-key, but the luxurious material means it can also easily be dressed up. The slim fit looks best on people with straight figures; it's not great for those with ample hips.
We recommend
Universal Standard Rita Ribbed Sweater Dress With Pockets
Curves, curves, and more curves
This thick ribbed dress is comfy and great at smoothing out any lumps, while accentuating your favorite body parts. And it comes in the broadest range of sizes of our picks. Universal Standard uses a unique sizing scale so check the measurements carefully.
We recommend