The Best Lunch Boxes
Updated Dec 10, 2022
When you buy through our links, we may earn a small commission at no additional cost to you.
A packed lunch can provide a pause and nourishment during a hectic day. Compared with eating out, it can also be healthier, time-saving, and more affordable. A lunch box should be durable, easy to clean and carry, and hold enough food to satisfy your appetite. Ideally, it should also make a meal feel like a pleasure, not an obligation. We've been reviewing lunch boxes since 2016, and we've found that different meals require different vessels. In 2021, we focused on bento boxes, lunch bowls, and insulated lunch boxes. After testing 28 of them, we chose eight that fit a range of lunchtime needs.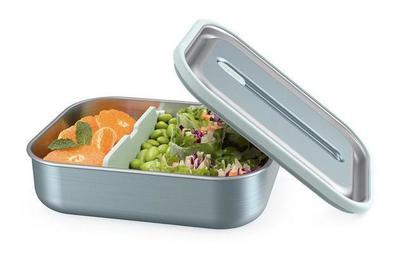 Bentgo Stainless Steel Lunch Box
A sturdy, leakproof metal bento box
This stainless steel bento box is one of the only leakproof bentos we tested. It's wide and shallow, with just one tier, and it fits neatly into a bag or backpack. You can't microwave this metal bento, so it's best for cold and room-temperature foods.
We recommend
Bentgo Salad Stackable Lunch Container
Our favorite salad bowl
This was the roomiest bowl we tried, and it comes with a removable, compartmentalized top tray for packing toppings or extra snacks. This model is quite bulky, so even though it's great for packing larger meals, it may not fit into a commuter bag.
We recommend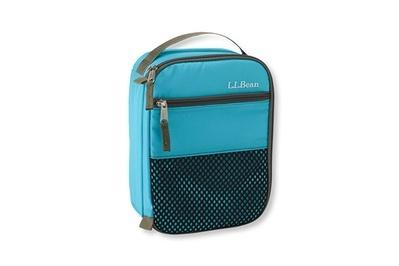 L.L.Bean Lunch Box
A steadfast, insulated lunch box
You can pack a hearty lunch and snacks in this roomy yet compact insulated lunch box. Though you may associate the design with that of a school bag, this lunch box is a tried-and-true pick that will keep food cold for hours (with the help of a few ice packs).
We recommend
Hydro Flask 5 L Insulated Lunch Bag
A hip update on the classic lunch box
With contrasting color accents and rounded curves, the Hydro Flask lunch bag is a step above basic. But it's also big, so it's best for those willing to carry a lunch box on its own or those who can throw it in the backseat of a car.
We recommend
Coleman 9-Can Cooler
A classic large lunch box
This durable, insulated bag can hold a large lunch and multiple drinks. It comes in basic colors, and it isn't as sleek as some of our other picks. But it's affordably priced, will keep food cold for hours (with a few ice packs), and has a sturdy inner liner.
We recommend