The Best Mattresses for Stomach Sleepers
Updated Dec 11, 2022
When you buy through our links, we may earn a small commission at no additional cost to you.
If you turn in for the night by belly-flopping onto your bed, you should consider a mattress that's on the firmer side of medium-firm to support and cushion your midsection while keeping your spine properly aligned. We've tested dozens of mattresses over the past three years, and we recommend six specifically for stomach-sleepers. Given that firmness levels are subjective, consider this guide a starting point. We also encourage you to explore brands beyond the ones we suggest, and to read about other mattresses in our foam and innerspring mattress guides.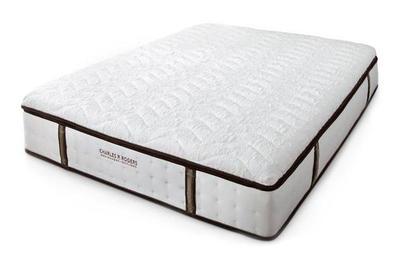 Charles P. Rogers Estate SE
Super-durability in a box
This flippable, two-piece mattress is made with high-quality, durable materials—such as latex and extra-sturdy coils—that are rare even in more expensive mattresses. But it's heavy, and if you want help setting it up, you'll likely have to pay extra.
We recommend