The Best Memory Foam Pillows
Updated Dec 11, 2022
When you buy through our links, we may earn a small commission at no additional cost to you.
If your current down or down-alternative pillow seems comfortable at first but sinks too low while you sleep, or if you wake up with pain in your head, neck, and shoulders, you might like a memory-foam pillow instead—they're firmer, and they keep their shape. These generally come in four types of foam: shredded, single slab, layered, and contoured. We tried 18 memory-foam pillows and picked our favorite of each type, but the one that was the most popular with our testers was the adjustable shredded-foam Nest Bedding Easy Breather Pillow.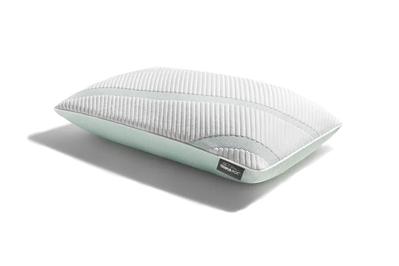 Tempur-Pedic Tempur-Adapt Pro + Cooling Pillow (mid-density)
A high-quality layered-foam pillow
This pillow is made with stacked sheets of foam and has a better cover than any other foam pillow we tried—it's luxe, cool, and soft but substantial. The pillow comes in three thicknesses, and it's one of the few we tested that you can try in a store.
A better upgrade