The Best Nonstick Pan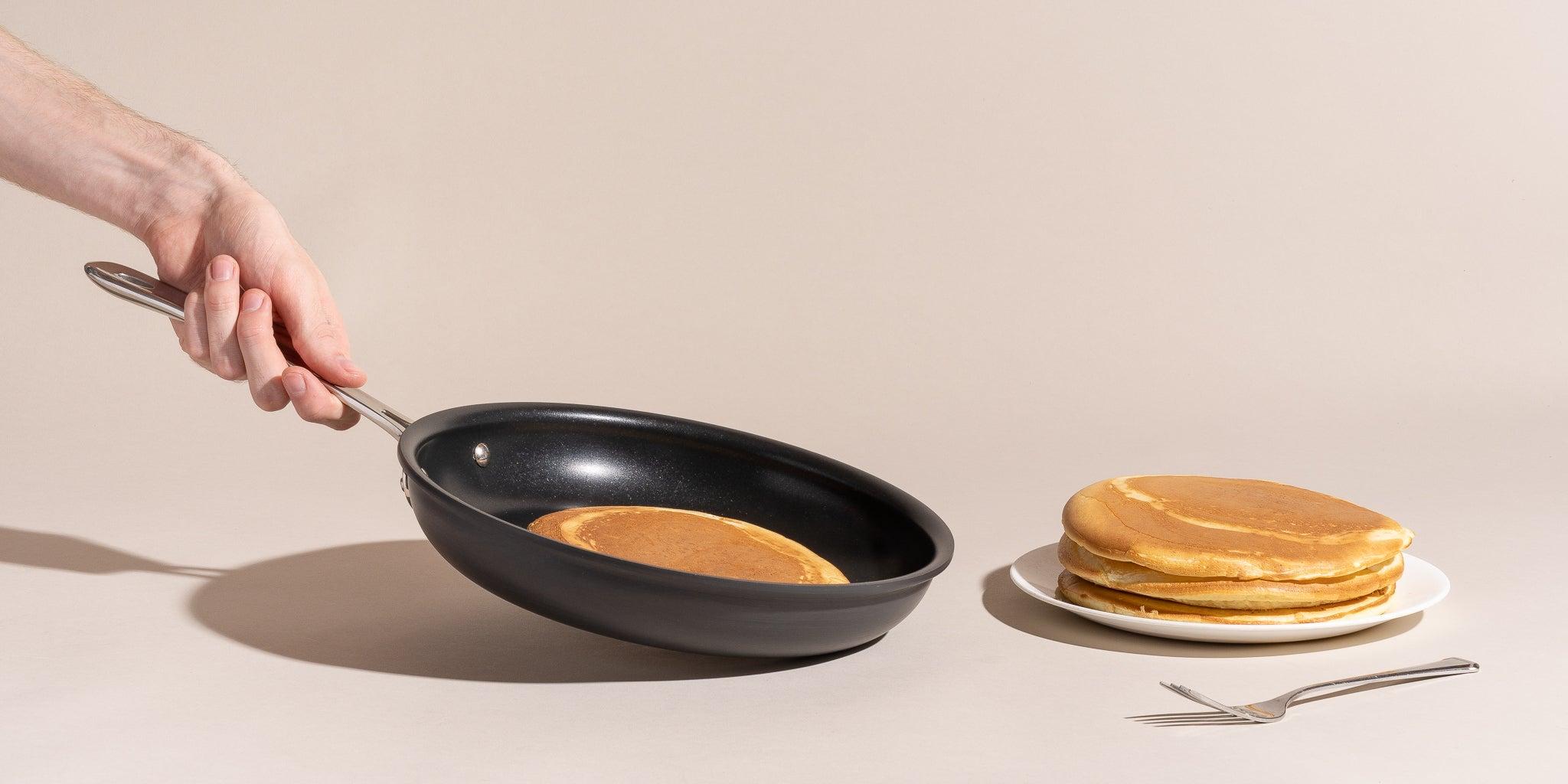 Updated Dec 10, 2022
When you buy through our links, we may earn a small commission at no additional cost to you.
A nonstick pan is the best tool for cooking fluffy omelets, whisper-thin crepes, and delicate fish fillets—without the risk of food sticking to the bottom. After cooking many dozens of eggs in more than 25 pans since 2016, we still think the Tramontina Professional 10-Inch Restaurant Fry Pan offers the best value for the money—in some cases, it outperforms pans that are more than triple the price. For over four years, we cooked in the same model that we tested in 2016. And though it wasn't brand-new-slick by the time I donated it in 2020, it still released fried eggs and omelets without resistance. In addition to its durable coating, the Tramontina pan offers good heat distribution and excellent maneuverability.
Nordic Ware Restaurant Cookware 10.5-Inch Nonstick Fry Pan
Less smooth but great release
The Nordic Ware pan's design is very similar to that of the Tramontina pan, and it performs just as well, though its surface isn't as smooth to the touch. The inner rivets are nonstick-coated for easier cleaning, a feature many pans lack.
Another good choice