The Best Pressure Washer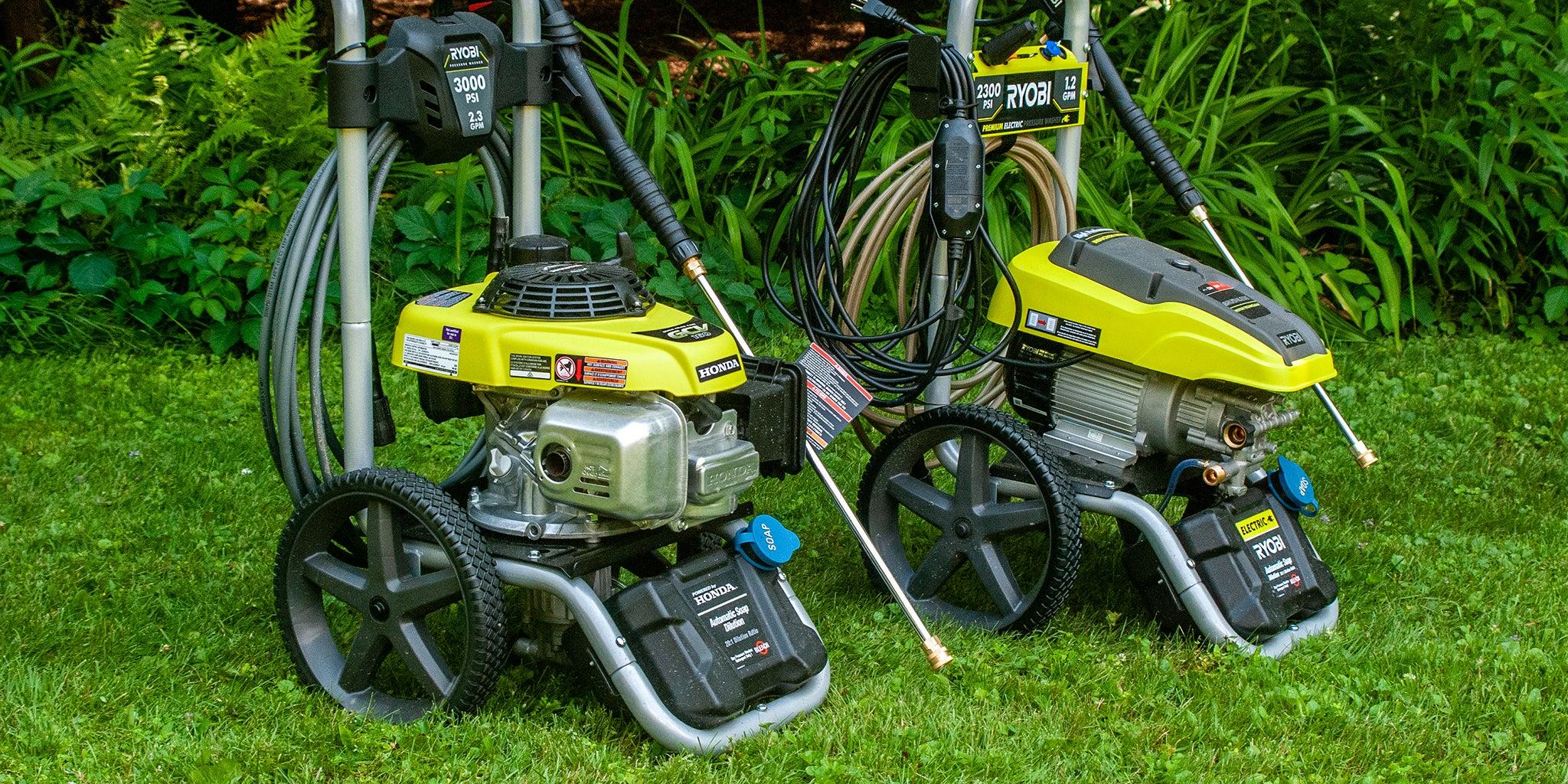 Updated Dec 10, 2022
When you buy through our links, we may earn a small commission at no additional cost to you.
Watching years of mildew get blasted off a piece of patio furniture provides a unique form of satisfaction—a feeling attainable only with a pressure washer (also called power washers). After more than 80 hours of research and two weeks using eight pressure washer models to clean cars, outdoor chairs, and more, we found that the best pressure washer for most homeowners is the Ryobi RY142300 2300 PSI Brushless Electric Pressure Washer. All the electric washers we tested cleaned well, but the Ryobi has a durable motor, a longer hose, larger wheels for easier maneuvering, a better-designed cord, and lengthier warranty coverage than the competition.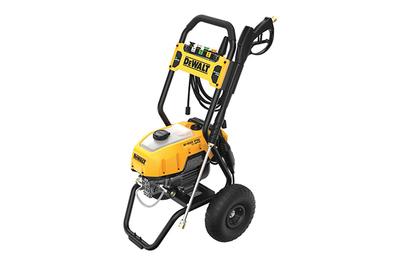 DeWalt DWPW2400 2400 PSI Electric Cold-Water Pressure Washer
Similar to our main pick but with minor inconveniences
This DeWalt pressure washer is similar to the Ryobi, just with wider tires for great stability and a broader selection of nozzles, bonuses that boost the cost. But the cord wrap is frustrating.
Another good choice
Ryobi RY803023 3100 PSI Honda Pressure Washer
More power, more portability, more maintenance
This gas-powered Ryobi model lets you wash things you can't reach with an extension cord, and it cleans twice as fast as an electric model. But it requires fuel and more maintenance, and it's louder and heavier, too.
Another good choice