The Best Sunrise Alarm Clock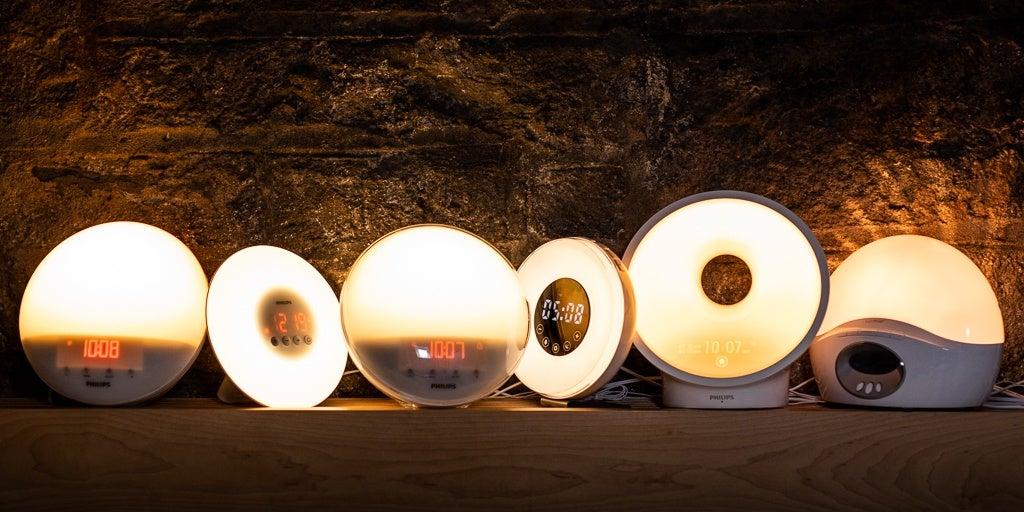 Updated Dec 10, 2022
When you buy through our links, we may earn a small commission at no additional cost to you.
If you awake confused and panicked at the sound of your alarm clock beeping in the dark, you may find mornings more pleasant with a wake-up light. For more than a month, we dove into the burgeoning research on circadian rhythms and woke before dawn with 10 different sunrise alarm clocks and two non-clock lighting devices. Our favorite, the Philips Wake-Up Light HF3520, emits soothing red-tinted dawn and dusk simulations and gentle wake-up sounds.
SmartSleep Connected Sleep and Wake-Up Light HF3670
A luxe wake-up light
This Bluetooth-connected model has many of the same features as our main pick, but with some nice-to-have extras like a USB charging port, soothing sunrise lighting, and multiple alarms. It's also easier to change the settings via the intuitive app.
A better upgrade