The Best Travel Backpack
Updated Dec 10, 2022
When you buy through our links, we may earn a small commission at no additional cost to you.
Although the global pandemic is far from over, travel restrictions in many places are starting to ease. If the trips you're planning involve endless terminal corridors, busy subway platforms, cobblestone alleys, and fourth-floor walk-ups—all in a single day—we prescribe a travel backpack. And after carrying multiple packs across thousands of miles for more than three years, we recommend the REI Co-op Ruckpack 60+ Recycled Travel Pack - Men's and the REI Co-op Ruckpack 60+ Recycled Travel Pack - Women's for travelers who don't mind checking a bag. The Ruckpack has it all: a rugged exterior, a capacious interior, comfortable and adjustable straps, and a removable daypack.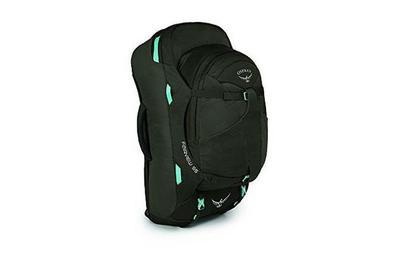 Osprey Fairview 55 Travel Pack - Women's
Larger daypack, sized for shorter torsos
Although it's comfortable, this backpack is not as adjustable as we'd like. It does, however, have the most spacious removable daypack of any of the backpacks we tested, and it comes with a lifetime warranty. And this pack comes in two sizes.
Another good choice
Highlander Outdoor Explorer Ruckcase 45+15
For less-frequent travelers
The Explorer offers many of the same features as the pricier bags we tested—a removable daypack, stowable straps, and a main compartment that opens like a suitcase. So this pack is a great deal if you don't mind sacrificing some comfort, durability, and warranty support.
Budget friendly