The Best Under-Desk Footrests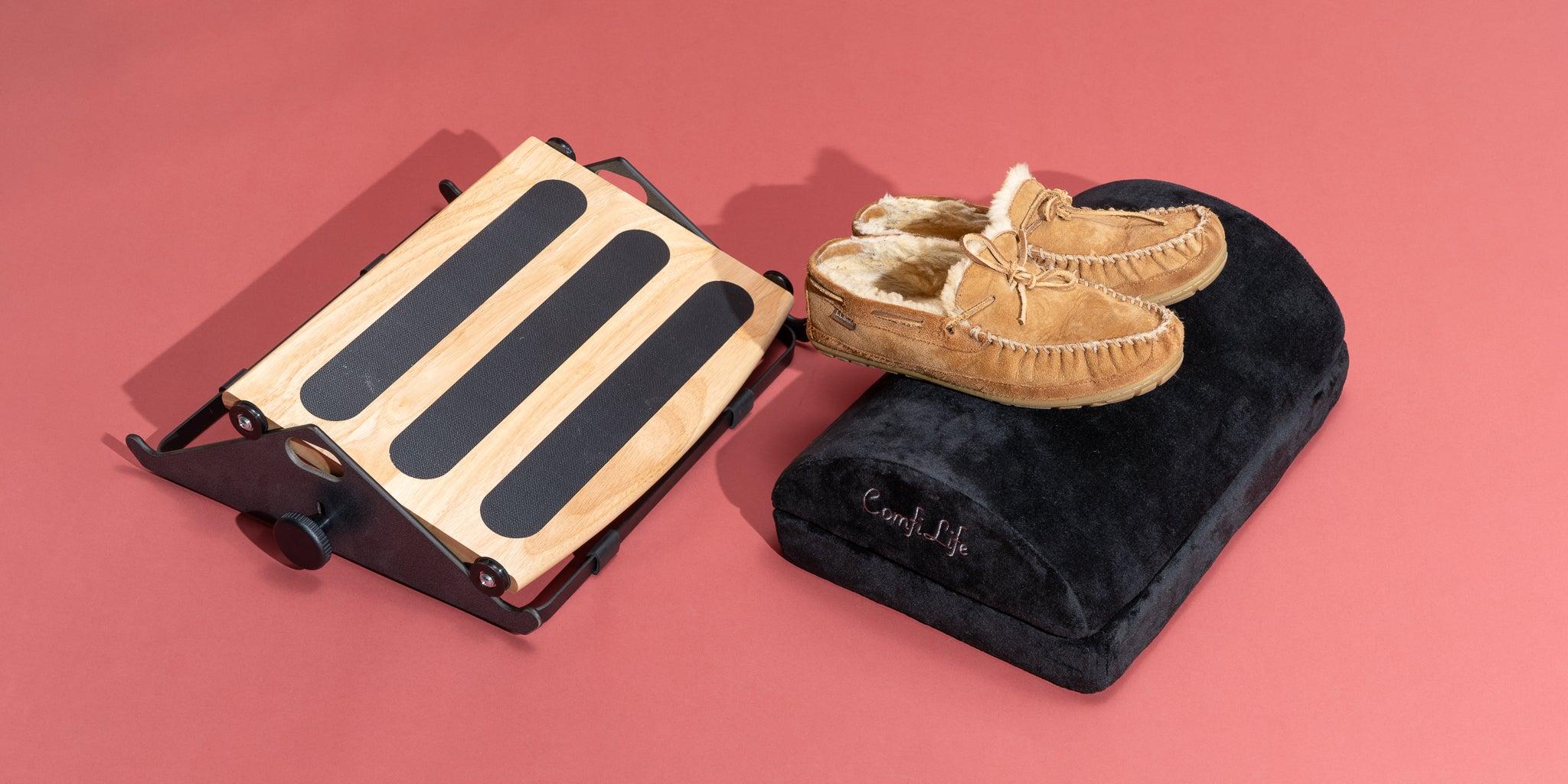 Updated Dec 17, 2022
When you buy through our links, we may earn a small commission at no additional cost to you.
Sitting ergonomically at your desk is challenging. To do it right, you need to raise or lower your chair so that your arms at the keyboard are parallel to the floor, raise or lower your monitor so the top of it is at eye level, and make sure your feet are supported. If everything else is right but your legs are dangling, you need to use a footrest. Beyond ergonomics, a footrest can also encourage healthier, more "active sitting" by engaging your feet to rock back and forth for better leg circulation. The plushy ComfiLife Foot Rest and the sturdy Humanscale FR300 Ergonomic Foot Rocker are both better than a plastic footrest at helping you maintain proper posture and feel more comfortable at your desk.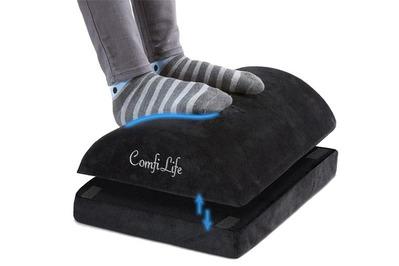 ComfiLife Foot Rest
The most comfortable and supportive footrest
This footrest has a washable velvet cover that's easy to remove and feels great if you're not wearing shoes, and the high-density foam offers firm yet cushy support for your feet. It can be used as a foot rocker, and the 2-inch detachable base lets you adjust the footrest's height.
We recommend