The Best USB Hubs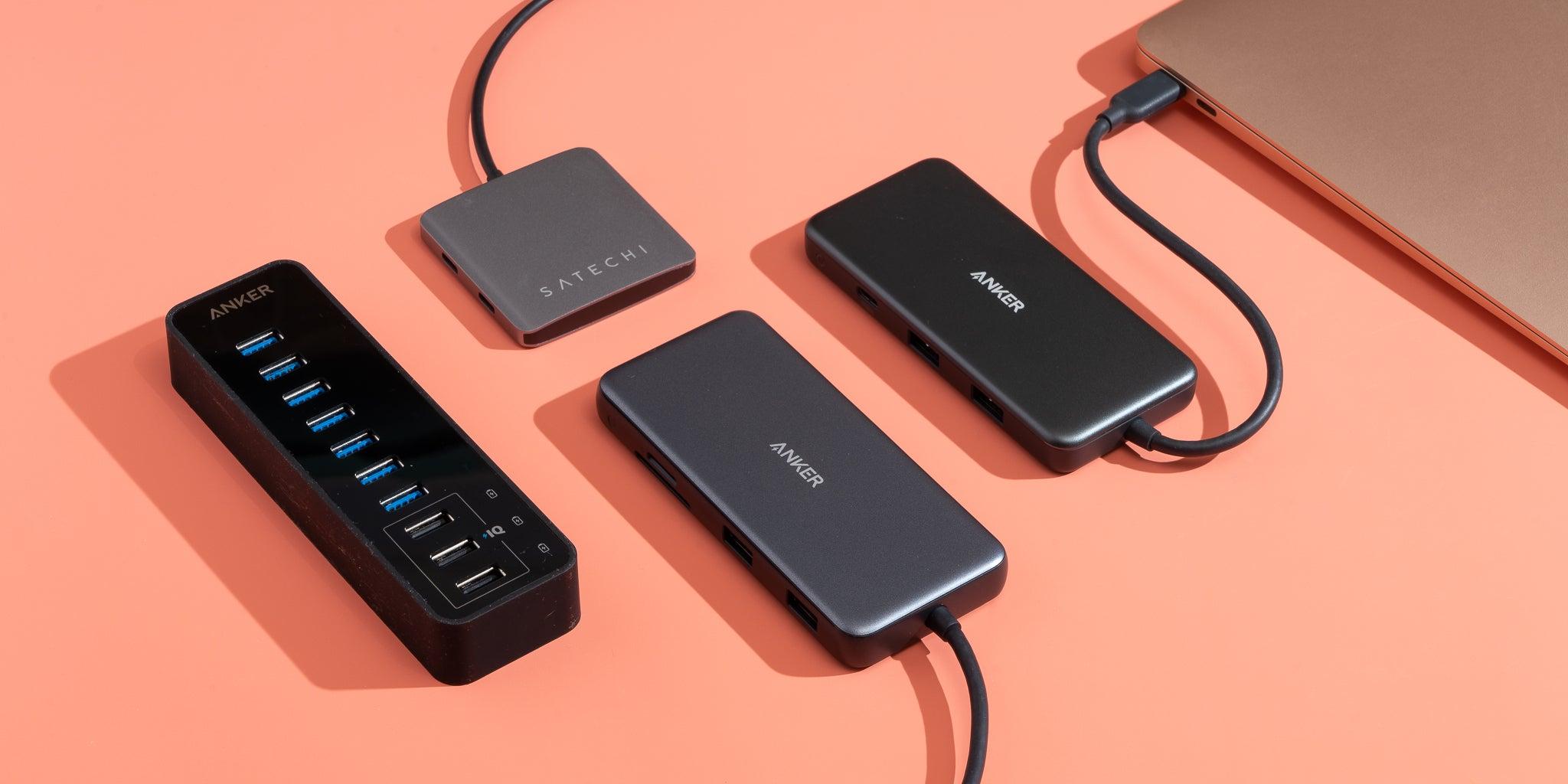 Updated Dec 11, 2022
When you buy through our links, we may earn a small commission at no additional cost to you.
It's an ugly truth of using modern computers: The rush toward thinner and lighter designs has meant sacrificing the number and types of ports on everything from MacBooks to all-in-one desktops. If you want to plug in anything with a connection other than a USB-C cable, the most efficient option is a USB-C hub, which provides multiple types of ports in a relatively compact package. Our favorite hub is Anker's PowerExpand 8-in-1 USB-C PD 10Gbps Data Hub. In addition to having all the right ports, it's one of the very few hubs with an HDMI port that supports a proper 60 Hz refresh rate on 4K monitors so that animations and movements on screen are nice and smooth—almost every other hub maxes out at 30 Hz, which results in a frustratingly laggy experience.
Anker PowerExpand+ 7-in-1 USB-C PD Media Hub
A great array of data ports at a lower price
This hub has most of the same ports as our top pick, although they're mostly a little slower. It lacks Ethernet, and it's not as good with a 4K monitor, but the price is much lower, making it a good choice if you don't need a wired internet connection or smooth, high-res video.
Budget friendly
Anker 10-Port 60W USB 3.0 Hub
The most ports
If you need to plug a lot of accessories into the older-standard USB-A port, this hub from Anker is a better choice. It has seven USB 3.1 Gen 1 data ports and three high-speed charging ports facing upward, so cables and plugs take up less room on your desk.
Another good choice