The Best Wine Coolers and Fridges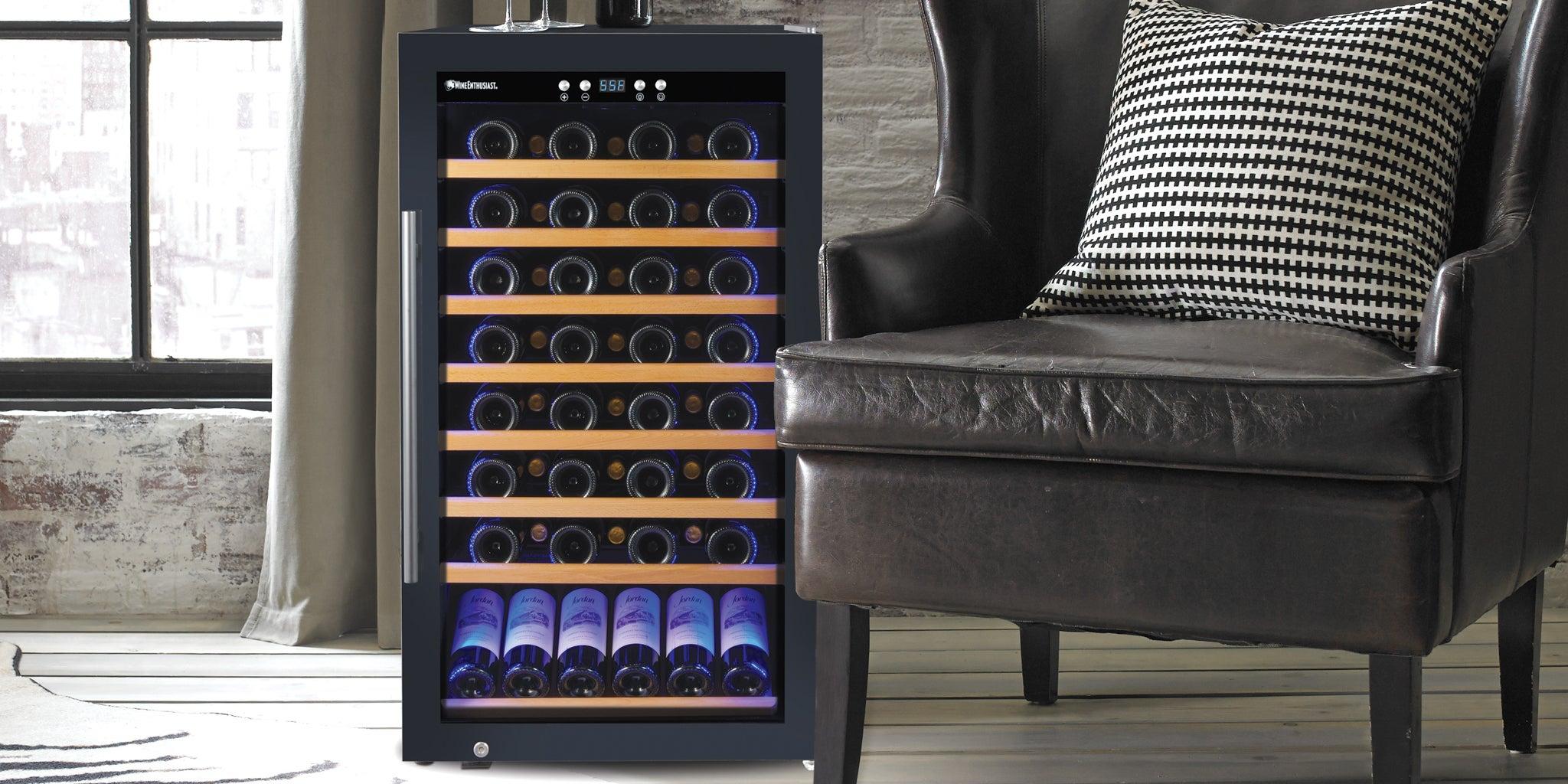 Updated Dec 17, 2022
When you buy through our links, we may earn a small commission at no additional cost to you.
If you're spending enough on wine that you want to protect your investment, you're buying more bottles than you can drink in a month, or you want to age wines so their flavors evolve over time, a wine fridge is a worthy purchase. Proper storage will protect your bottles from the damaging effects of light, heat, temperature changes, and movement, so the wine will taste as deeply complex and aromatic as possible whenever you decide to pop open a bottle.
Wine Enthusiast Classic 70 Dual Zone Wine Cellar
A dual-zone wine fridge
Not everyone wants a dual-zone fridge, but the Wine Enthusiast Classic 70 Dual Zone Wine Cellar will keep your reds and whites ready to drink at the right temperature. This fridge is comparable to the Classic 80, but the Classic 70 sacrifices some storage space to separate the two compartments.
Another good choice