The Best Portable Laptop Charger
Updated Dec 12, 2022
When you buy through our links, we may earn a small commission at no additional cost to you.
A portable laptop charger is the ideal companion if you want to charge your laptop while traveling or working remotely, in an emergency, or anytime a wall outlet is out of reach. And it's not just for laptops: With its built-in AC outlet, a laptop charger can power other small devices, as well, from vibrators and video projectors to breast pumps and baby monitors. We spent 25 hours researching and 79 hours testing 11 models, and we're confident that the Anker Powerhouse 100 is the best option. It can keep up with MacBook Pros and other powerful laptops, it's compact and lightweight, and it's one of the few models that come with a wall charger to recharge the unit itself.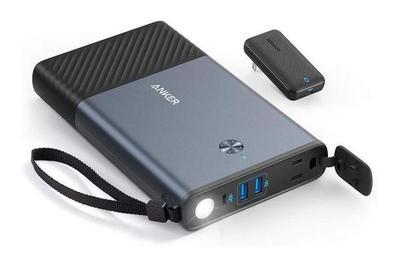 We recommend
Another good choice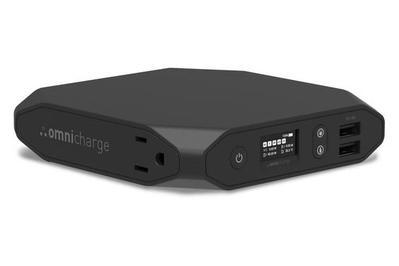 Omnicharge Omni 20+
Less power, more charging options
This compact, lightweight charger supports wireless charging and has an OLED screen that displays battery life and other metrics. It's not quite as powerful as our other picks, and it doesn't come with a wall charger, but it recharges with any compatible DC or USB-C charger.
Another good choice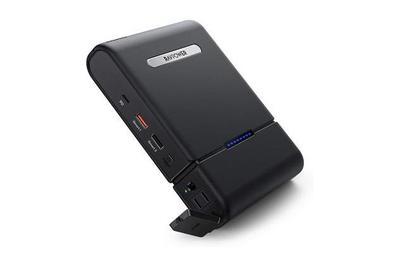 RAVPower 30000mAh AC Power Bank (RP-PB055)
Bulky but supremely powerful
This unit cranks out 149 W—the most power of any of our picks—and its battery capacity is as high as that of any charger we've tested. It's heavier than most, weighing over 2 pounds, but it performs as well as or better than pricier models.
Budget friendly