The Best Anti-Fog for Glasses and a Mask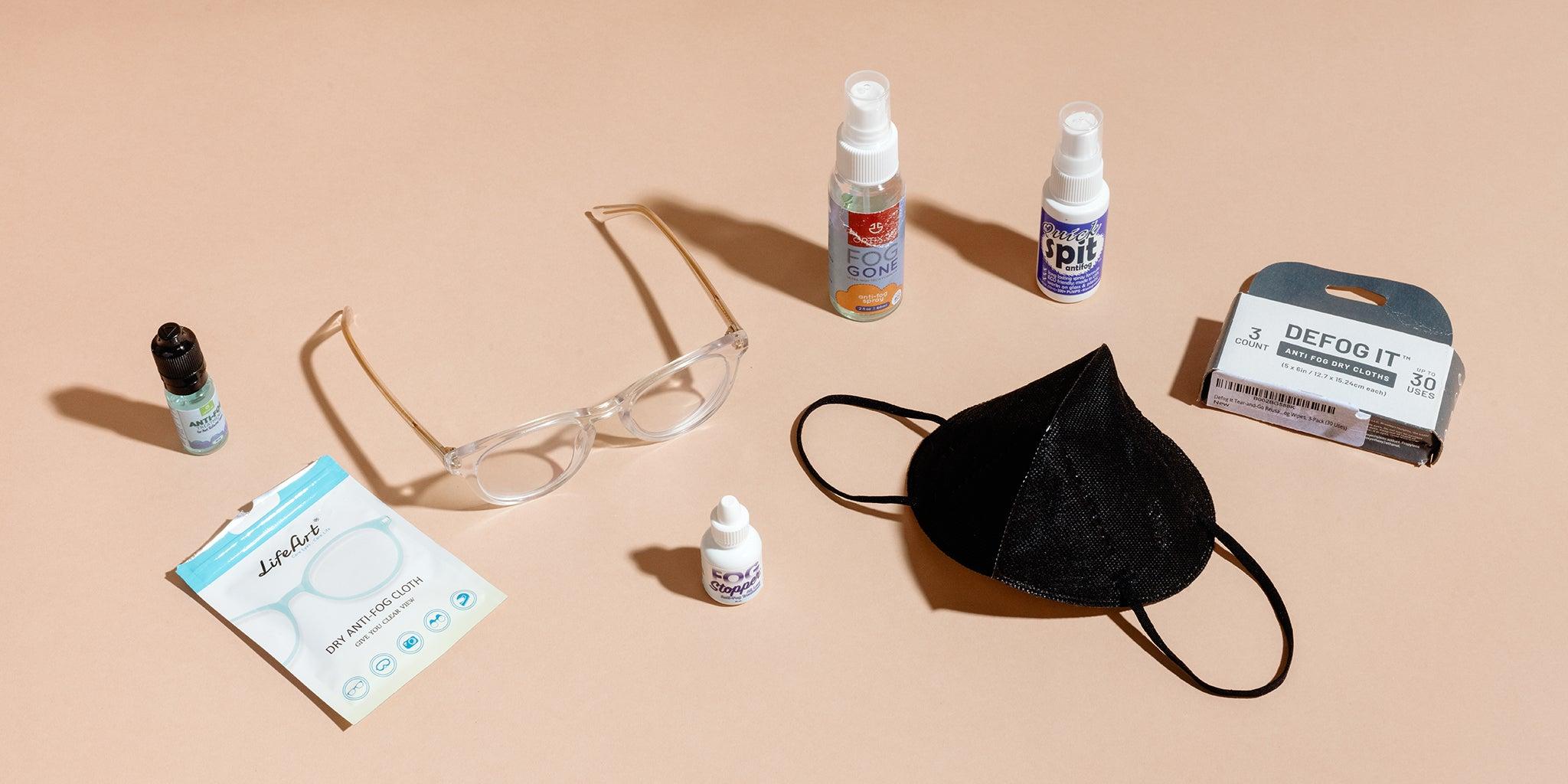 Updated Dec 17, 2022
When you buy through our links, we may earn a small commission at no additional cost to you.
Foggy glasses—caused by a mismatch between the temperature of your breath and the surrounding environment—can range from a mild annoyance to a vision-clouding hazard, and the problem is all the more common now with the daily wearing of face masks. Long used for occupational safety and recreational sports, anti-fog agents such as balms, drops, sprays, and wipes are meant to repel or evenly distribute fog, the fine droplets of water that accumulate on hard surfaces, so you can better see through your lenses. Trouble is, not all of them work that well, or for very long. We tested three anti-fog drops, two anti-fog sprays, and one reusable anti-fog wipe in various environments, and we found Ultra Clarity's Defog It drops to be the most compatible with different lens types and coatings. However, they require frequent reapplication and can leave vision-blurring streaks—and as we found in our testing, your spit might work just as well.
Ultra Clarity Defog It Anti-Fog Kit
May reduce fog, may introduce streaks
These anti-fog drops are more expensive per milliliter than others we considered, but they performed adequately most often in our testing, with the fewest tester complaints of lens streaking. They're currently available only in a kit that includes a microfiber cloth, which is great if you need one and less appealing if you don't.