The Best Apple Watch Chargers and Stands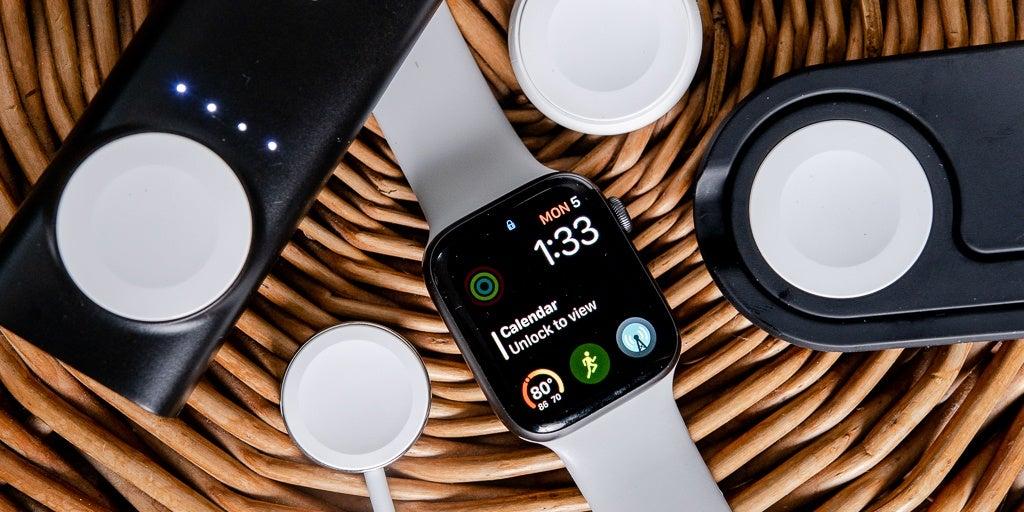 Updated Dec 17, 2022
When you buy through our links, we may earn a small commission at no additional cost to you.
You can do better than the charging cable included with your Apple Watch. If you want to keep your watch from sliding off the charger, prefer to prop the face up to use it in Nightstand mode, or just need a replacement cable or charger for your desk or luggage, Apple is no longer the only company that makes cables, stands, and docks for the Apple Watch. We spent 20 hours testing 12 of the latest Apple-certified Apple Watch charging accessories to find the best options.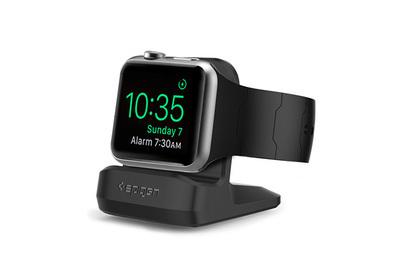 Spigen S350 Apple Watch Stand
The best basic charging stand
If you have a charging cable but want your watch to charge upright and not slide around, we like the Spigen S350. Most stands look pretty similar and don't cost much, but we like this one because it has a lip on the front that keeps your watch from sliding off when charging.
We recommend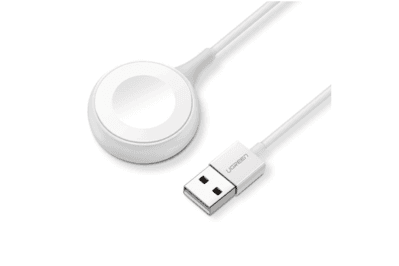 We recommend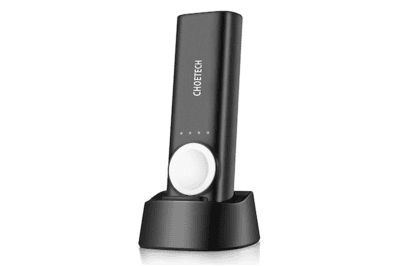 Choetech Portable Charger for Apple Watch
The best Apple Watch power bank
If you need to charge your watch away from an outlet and don't want to carry a charging cable, this power bank can charge an Apple Watch around seven times on the integrated charging pad. The included dock holds the power bank up, so it doubles as a stand.
We recommend