The Best Bottle Warmers
Updated Dec 11, 2022
When you buy through our links, we may earn a small commission at no additional cost to you.
Most parents don't need a bottle warmer. You may think this device would take time and guesswork out of heating a bottle for a hungry baby, but after researching 18 bottle warmers and testing six, we found that even the best of them were only modestly more convenient than simply warming a bottle in a bowl of hot water. A dedicated warmer could benefit some people, though, and after spending 10 hours warming more than 50 bottles of formula and breast milk, we're confident the Kiinde Kozii is the best option.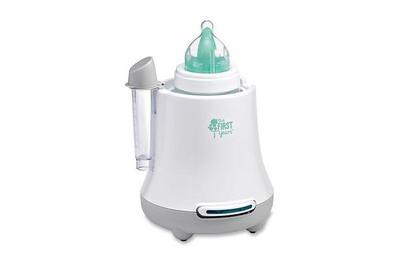 The First Years Simple Serve Bottle Warmer (formerly Quick Serve)
A cheap steam warmer
The First Years Simple Serve (formerly called the Quick Serve) is the fastest and cheapest warmer we tested, but you have to add an exact amount of water for each use, bottle parts come out hot, and it can't thaw frozen breast milk.
Budget friendly