The Best Car-Camping Gear for Wheelchair Users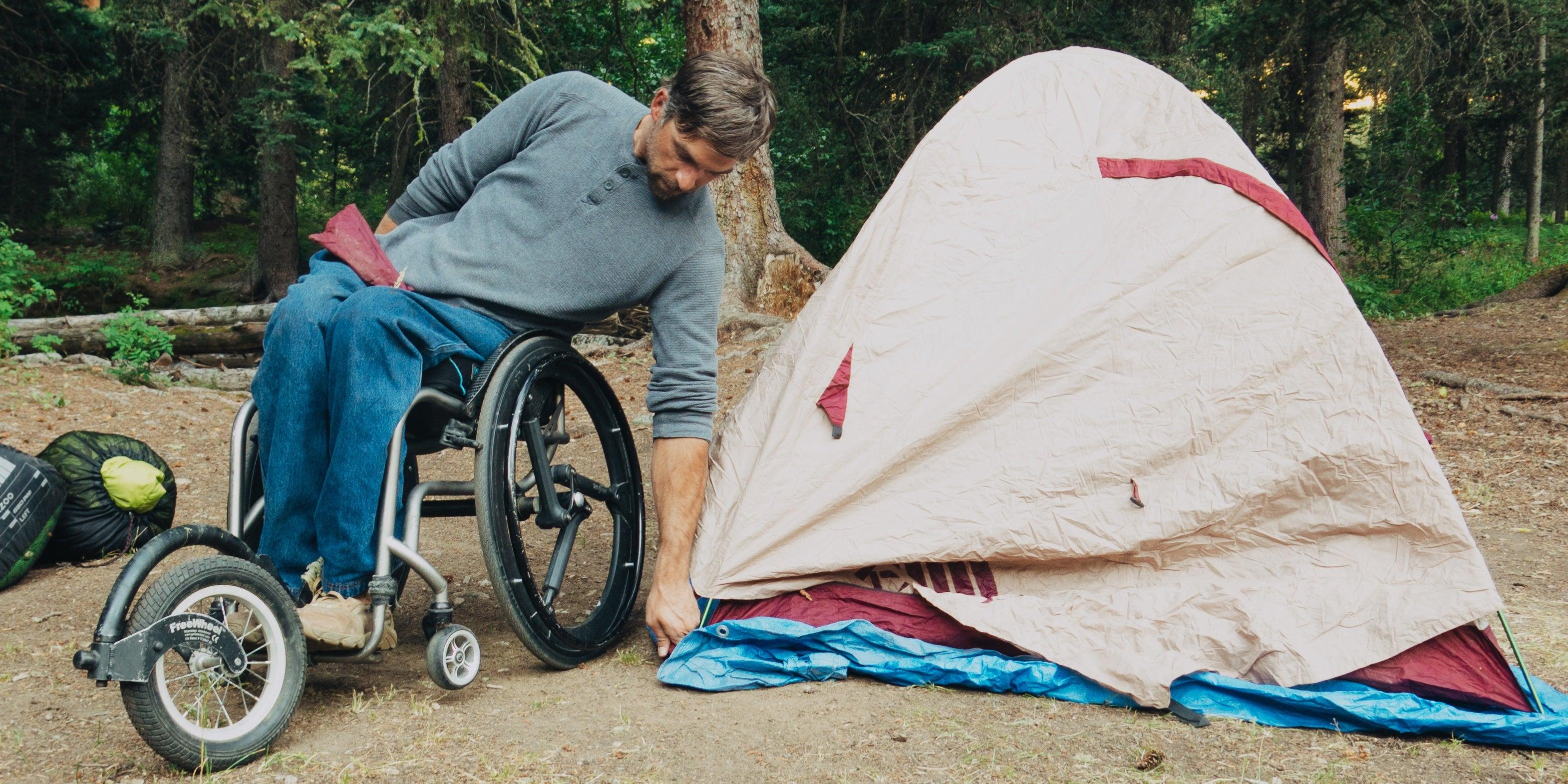 Updated Dec 10, 2022
When you buy through our links, we may earn a small commission at no additional cost to you.
Planning a car-camping adventure can be daunting for anyone, but perhaps more so for a wheelchair user. The prospect of deviating from a reliable home routine for cooking, sleeping, and bathing can evoke a laundry list of concerns, but the rewards of camping are many: sojourning with nature, spending time with friends and family, and enjoying a certain chocolaty-marshmallowy confection, to name a few. Lots of gear exists to help wheelchair users minimize common car-camping challenges, such as navigating uneven terrain or pitching a shelter, and get straight to enjoying time in the great outdoors.
FreeWheel Wheelchair Attachment
The best wheelchair accessory
You don't need to purchase an expensive all-terrain wheelchair when you have a FreeWheel; the device clamps onto manual wheelchairs, allowing users to confidently negotiate dirt, grass, rocks, and other uneven terrain commonly found around campsites.
We recommend