The Best Diapers
Updated Dec 10, 2022
When you buy through our links, we may earn a small commission at no additional cost to you.
After 25 hours of research, considering 30 different diapers, and testing 15 of them in a professional testing facility and at home, we think the budget Parent's Choice and Up & Up diapers both offer the best combinations of performance and value.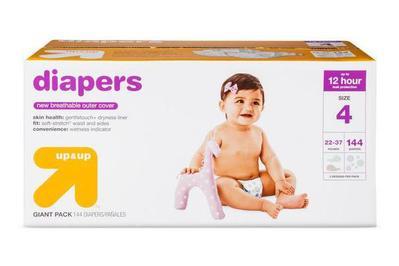 Up & Up Diapers
Similar performance and design, a bit more expensive
Target's Up & Up diapers are a bit more expensive than the Parent's Choice diapers—unless you use the store's credit or debit card as well as coupons—but still among the cheapest, and performed better than most of the diapers we tested.
We recommend