The Best Kids Lunch Boxes
Updated Dec 11, 2022
When you buy through our links, we may earn a small commission at no additional cost to you.
If your child brings their lunch to school, you'll be making—and your kid will be eating—around 180 lunches this school year. So you'll likely appreciate a durable lunch box that's easy to clean and convenient to pack. After testing a dozen lunch boxes over the past several years (a process that included packing countless lunches for our own kids), we determined that the L.L.Bean Lunch Box is the best insulated fabric model that will last the school year and beyond (it's one of our favorite lunch boxes for adults, too). If you prefer a bento-style box with rigid compartments, we recommend the plastic Bentgo Fresh Lunch Box and the Bentgo Kids Stainless Steel Lunch Box; the PlanetBox Rover Stainless Steel Lunchbox is also a worthy splurge.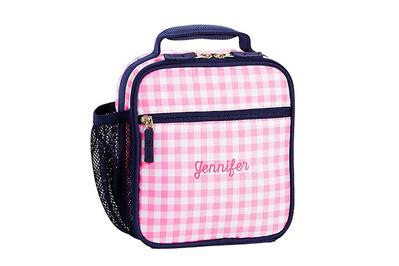 Pottery Barn Kids Mackenzie Classic Lunch Box
An insulated fabric lunch box that comes in a wider variety of styles
This insulated lunch box comes in the widest variety of styles we've found, and its reinforced sides make it easier to clean and more protective of fragile foods than the L.L.Bean Lunch Box.
Another good choice