The Best Labels for Kids Lunch Boxes and Clothing
Updated Dec 11, 2022
When you buy through our links, we may earn a small commission at no additional cost to you.
A legible, strong-sticking label can mean the difference between a brand-new backpack lasting out the school year versus languishing in a lost-and-found bin. After plastering two water bottles, a nylon lunch box, several food container lids, and a few T-shirts with seven kinds of labels and putting them through a combined total of 24 wash cycles, we found that the Name Bubbles School Labels (in a pack of 76) are the best preprinted labels to put on kids clothes and gear.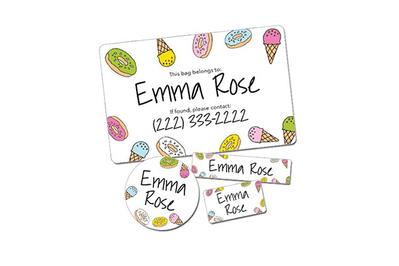 Label Daddy Starter School Pack
A great option with fun designs
Label Daddy makes ordering easier than any other company we looked at, and the company's starter pack is well-designed, with shapes and sizes that are just right for kids' stuff. The labels for clothing are made to go on tags only, however.
Another good choice