The Best Mattresses for Back Sleepers
Updated Dec 11, 2022
When you buy through our links, we may earn a small commission at no additional cost to you.
If you prefer to lie flat on your back as you snuggle in for a long night's rest, you're likely to find that a medium-firm mattress will suit you best. That's because as a back-sleeper, you typically need a mattress that's supportive enough to align your spine but cushioned enough to keep your shoulders, hips, and lower back comfortable. We've tested dozens of mattresses over the past several years for both our foam and innerspring guides, and we recommend seven specifically for back-sleepers. We also interviewed doctors and mattress experts to highlight the pros and cons of back-sleeping, so you'll know exactly what to look for to get the best possible sleep.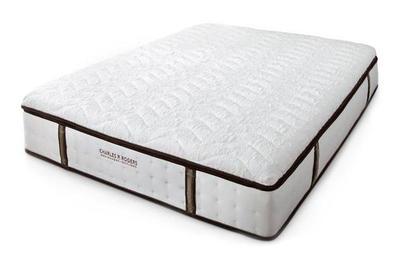 Charles P. Rogers Estate SE
Super-durability in a box
This flippable, two-piece mattress is made with high-quality, durable materials—such as latex and extra-sturdy coils—that are rare even in more expensive mattresses. But it's heavy, and if you want help setting it up, you'll likely have to pay extra.
We recommend