The Best Measuring Spoons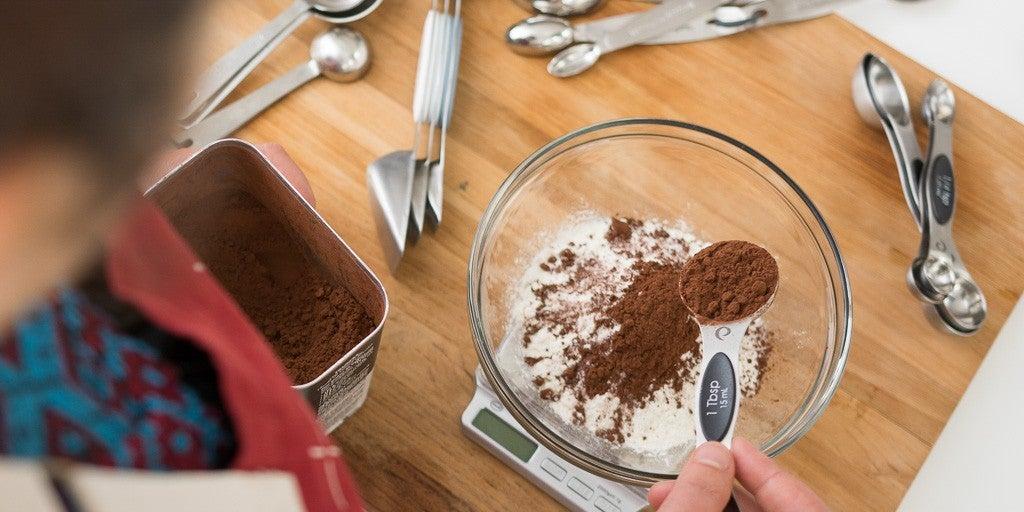 Updated Dec 12, 2022
When you buy through our links, we may earn a small commission at no additional cost to you.
When you're cooking from a recipe, there's almost always a moment when you'll reach for measuring spoons: to measure salt, spices, baking powder, tomato paste, or anything else in a small quantity. Ideally you should reach for a set that's accurate and easy to maneuver. After testing 15 different sets, we think the sturdy Sur La Table Spice Measuring Spoons and the conveniently double-ended Prepworks by Progressive Magnetic Measuring Spoons are both great choices, depending on your preferences.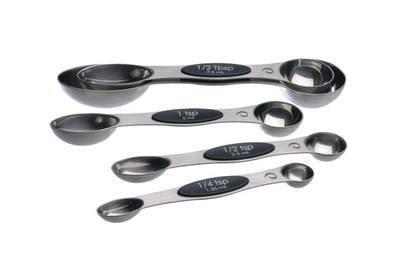 Prepworks by Progressive Magnetic Measuring Spoons
Double-ended and easy to use
Double-ended spoons allow you to measure the same quantity of two different ingredients without stopping to rinse. And a magnet is embedded in each handle, making these spoons easy to separate and to store. But they're not as durable as a heftier, 100 percent stainless steel set.
Another good choice