The Best Slim Wallet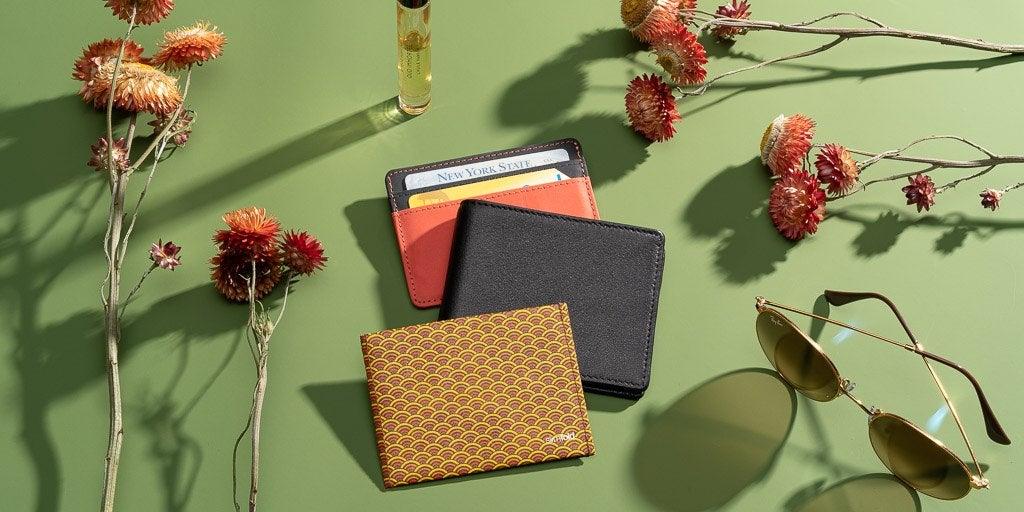 Updated Dec 17, 2022
When you buy through our links, we may earn a small commission at no additional cost to you.
As everyone inches toward a futuristic cashless society where you can pay for everything with your smartphone, a slim wallet becomes all you need. (Say no thanks to a month's worth of crumpled receipts, George.) A good one will also be comfortable in your pocket and bring you some pleasure—or maybe even a compliment—every time you take it out. We tested more than two dozen slim wallets to find our nine favorite leather and non-leather bifolds, synthetic or Tyvek bifolds, and leather and non-leather card holders in a variety of styles.
Slimfold Micro Soft Shell Wallet
A functional (if basic-looking) non-leather bifold
Made of a stretching material that securely holds your cards while allowing you to pull them out easily, the Slimfold Micro Soft Shell makes a strong case for innovative materials beyond leather. But we wish it came in more patterns.
We recommend
We recommend