The Best Tumbler
Updated Dec 11, 2022
When you buy through our links, we may earn a small commission at no additional cost to you.
Occupying a spot somewhere between water bottle and travel mug on the beverage-vessel continuum, the insulated tumbler has, over the past decade, become a great alternative to disposable cups. After leaving 16 insulated tumblers full of Slurpee in the front seat of a hot sedan, we're convinced that the 20-ounce Hydro Flask All Around Tumbler is the best for most people. In temperatures reaching as high as 112 °F, all the tumblers we tested had an effective insulating value, so they can all keep your drink hot or cold for a few hours. However, the Hydro Flask's performance and aesthetics—even after a redesign in 2022—make it the winner.
We recommend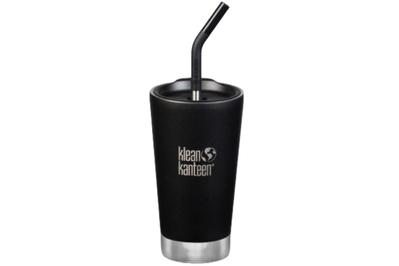 Klean Kanteen Insulated Tumbler (16 ounces)
Smaller, with a straw
The stainless steel tumbler itself is very similar to our top pick, except for a slightly wider taper (it feels more like a pint glass) and a grippier color coating. It now comes with a straw-only lid and a steel straw with a silicone tip.
Another good choice