The Best Umbrella
Updated Dec 10, 2022
When you buy through our links, we may earn a small commission at no additional cost to you.
Trudging through the rain is rarely enjoyable, but sometimes it's unavoidable. A great umbrella can reduce the misery, keep you (mostly) dry, and be stowed away when it's not needed. After 66 hours of research and putting 48 umbrellas through five rounds of testing, we're confident the Repel Windproof Travel Umbrella remains the best umbrella. Its nine-rib construction held up against gale-force winds, and it's as sturdy as umbrellas that sell for more than twice as much.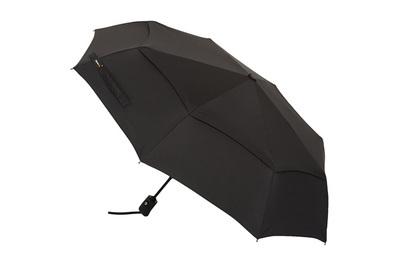 AmazonBasics Automatic Travel Umbrella with Wind Vent
Great wind resistance—when it's available
Despite its low cost, this offering under the e-commerce giant's house brand blew away most competition in wind-resistance tests. It also comes in a variety of colors, but they tend to vary in price, plus this model has a history of stock issues.
Another good choice