The 8 Best Water Bottles
Updated Dec 10, 2022
When you buy through our links, we may earn a small commission at no additional cost to you.
Reusable water bottles that are both good-looking and functional seem like a necessity in our modern, hydration-obsessed world. But finding the right one to match your personal taste can be a challenge—it depends on what you're looking for amid the riot of colors, shapes, and features.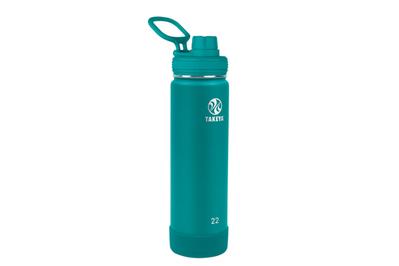 Takeya Actives Insulated Water Bottle with Spout Lid (22 ounces)
The best stainless steel water bottle
The spout on this bottle is easy to drink from (and simpler to use than a sports cap), and the flip lid stays secure and out of your face. And the bottle has a wide mouth, so you can effortlessly add ice and supplements.
We recommend