Why We Love the Novaform ComfortGrande Mattress
Updated Dec 10, 2022
When you buy through our links, we may earn a small commission at no additional cost to you.
I've tested a lot of cheap mattresses. And even though I slept well enough on several under-$400 models, I knew few would retain their quality after a couple of years. On the other end of the price spectrum, I slept wonderfully on the luxurious Tempur-Pedic Tempur-Adapt. But a $2,100 queen costs more than the monthly rent for my New York City apartment.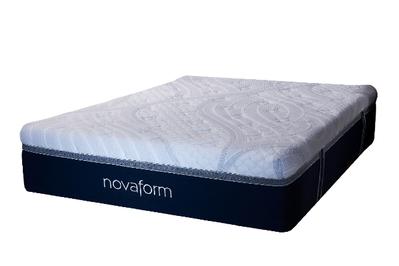 Novaform ComfortGrande
Best foam mattress under $1,000
This Costco favorite is a great value, made from layers of foam that are as dense (and probably as durable) as the foam in many of the mattresses that cost twice as much. Testers loved its cuddly yet supportive feel, but some found it to be too firm.
We recommend